WE ARE OPEN!
The time has finally come, and we are open for the first time this year finally!
It's been more than 5 months since we last opened our doors for service, and after a long, painful wait for the hospitality industry, we are so pleased to get back to what we do best.
We reopened on Monday, and have had such a warm reception from everyone who has visited the restaurant this week. After so many months of preparation, we are so pleased to see so many of you happy to be back with us, and supporting local business after a difficult year for everybody.
Although masks, the rule of 6, and track-and-trace continue, its business as usual otherwise, with food and drink service both inside and outside, serving from our new summer menu which you can find over on our 'Menus' tab.
We also have new additions to our drinks selection, with Moretti joining our draught lager line-up, alongside Old Mout Cider Cherries & Berries on tap, perfect for the upcoming summer!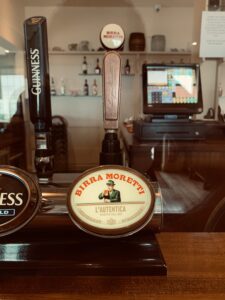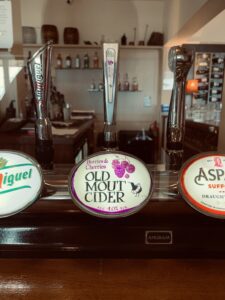 Our opening hours for reopening are as follows:
Monday – 10am-5pm
Tuesday-Saturday – 10am-11pm
Sunday – 11am-7pm
Food service hours:
Monday – 12-3pm
Tuesday-Friday – 12-3pm / 6-9pm
Saturday – 12-9pm
Sunday – 12-6pm
Tables can be reserved both in and outdoors, with the rule of 6 or two families still in place currently.
We have also made some great changes to our outside areas ready for the warmer months, with some fantastic new furniture and lighting, also giving a 33% increase in table space, all looking out over that gorgeous sea view.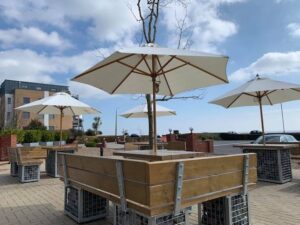 We await further news on events, but we have high hopes for 21st June and beyond, and plenty planned for when we are given the green light. Tickets for our ABBA Chique tribute night, on Friday 1st October, are already on sale now!
We hope to see many of you over the coming months as we look towards a great summer, and better, brighter days ahead!
Tags: drinks, eating out, food, reopening, restaurant, summer, venue