CHRISTMAS IS HERE!
Last night we held our first Christmas party night of the 2019 holiday season, and we kicked things off in cracking style!
With the venue set in suitably festive fashion, we opened our doors to a range of local work groups, friends and family all out to celebrate Christmas time. As the groups began to take their seats, our resident DJ, Mark Bunny Burrows got the crowd in the spirit with some classic Christmas tunes and shoutouts to each table to see who was feeling the cheer most (and loudest!).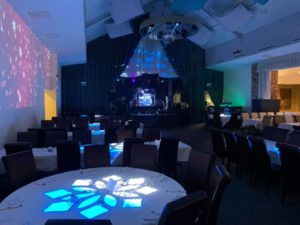 Food was served, with guests choosing from a selection of beef, chicken or vegetable burgers, all served with chips and salad, served up by our merry kitchen team.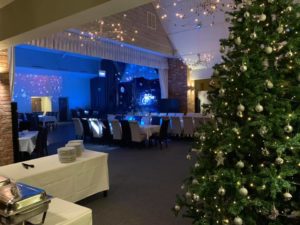 With the formalities out of the way, it was party time! KIO played their first live set of the night and got off to a rapturous start with some classics from Get Lucky to Mr Brightside that got everyone up and dancing. As their set drew to a close, it was back to disco mode, before the boys returned for their second and final set of the night.
We also had a fantastic photo booth set up from our friends at Dovercourt Bay Event Hire. All the photos can be viewed on Facebook here.
Drinks flowed, shapes were thrown, and we got the December party season off to an amazing start. Bring on the next one!