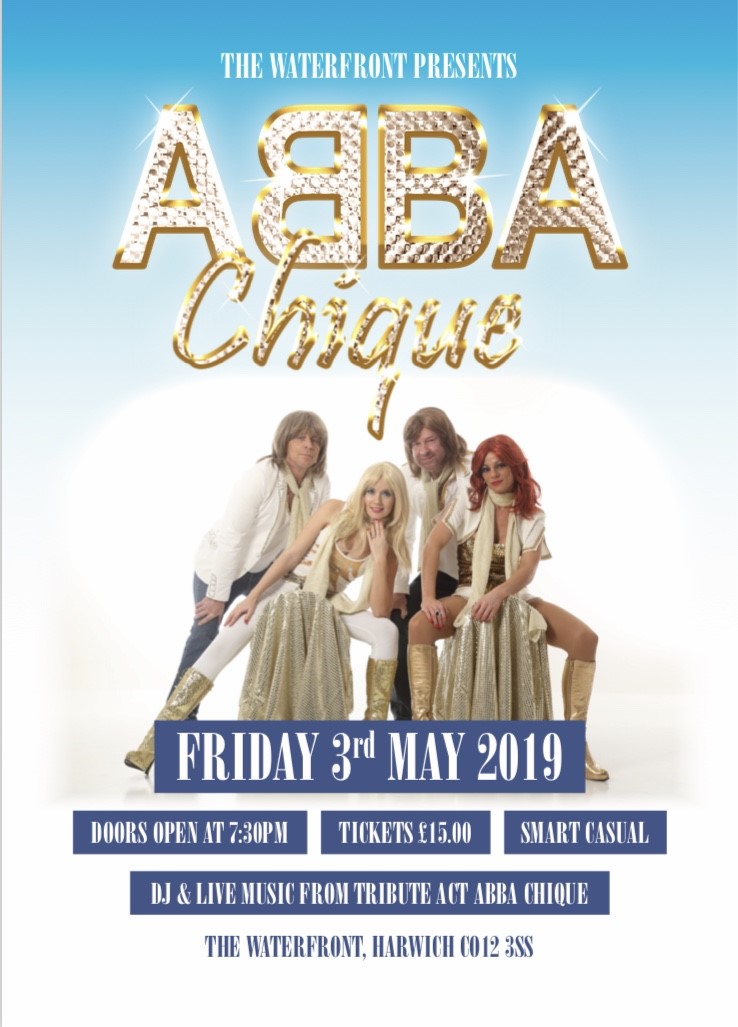 *SOLD OUT* ABBA TRIBUTE NIGHT WITH ABBA CHIQUE + DISCO
Mamma Mia! Brand new for 2019, come and celebrate the music of ABBA with us!
After hosting tribute acts from Lionel Richie to George Michael, it's time to welcome one of the biggest groups of all time, as we hold a night filled with all things ABBA!
The fantastic ABBA Chique are an acclaimed ABBA tribute, who have appeared on the BBC One programme Even Better Than The Real Thing, and will be performing all of the band's biggest hits, including Super Trouper, S.O.S and Waterloo.
With precise ABBA vocals, stunning ABBA costumes and a powerful stage presence full of energy and fun, this unforgettable ABBA tribute show will leave you feeling like you've headed back in time to the 1970s, where ABBA ruled the music scene.
We also have our in-house DJ to play all the best party tunes in between sets and to finish the night, so you will be tearing up the dancefloor all night like a true Dancing Queen!
Tickets for this event are £15.00 each and are now SOLD OUT! Dress code is smart casual, but we would welcome anyone who wants to don their finest ABBA-inspired fancy dress too! Doors open at 7.30pm, bar finish at midnight, with 12.30am finish for the night. Table space is limited and offered on a first come, first served basis only.
You  will want to Take A Chance On this night…